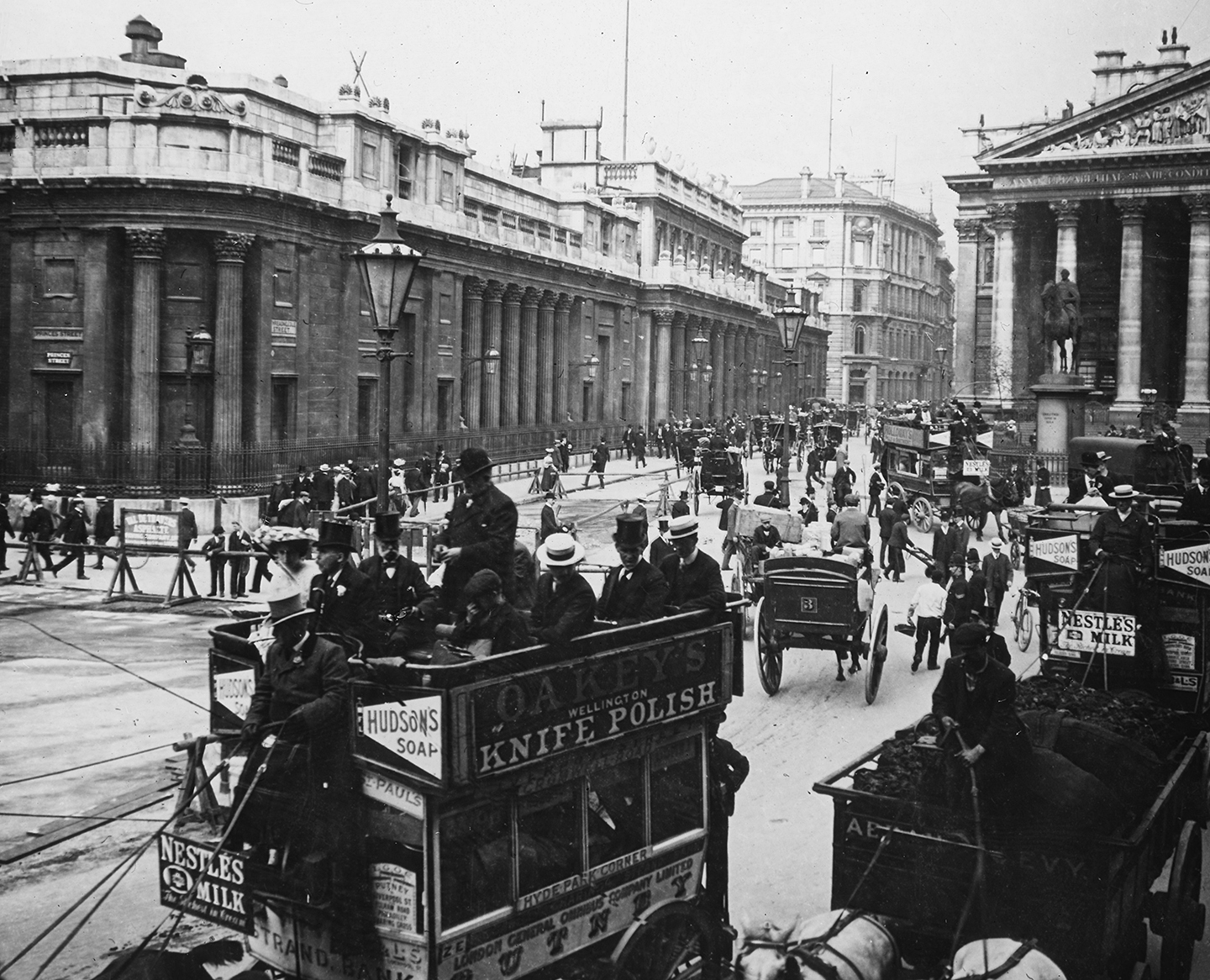 "Think I'll get such roads as this all through England." I ask of my escort as we wheel joyously southward along smooth, macadamized highways that would make the "sand-papered roads" around Boston seem almost unfit for cycling in comparison, and that lead through picturesque villages and noble parks; occasionally catching a glimpse of a splendid old manor among venerable trees, that makes one unconsciously begin humming:- "The ancient homes of England, How beautiful they stand Amidst the tall ancestral trees O'er all the pleasant land!" "Oh, you'll get much better roads than this in the southern counties," is the reply; though, fresh from American roads, one can scarce see what shape the improvements can possibly take. Out of Lancashire into Cheshire we wheel, and my escort, after wishing me all manner of good fortune in hearty Lancashire style, wheel about and hie themselves back toward the rumble and roar of the world's greatest sea-port, leaving me to pedal pleasantly southward along the green lanes and amid the quiet rural scenery of Staffordshire to Stone, where I remain Sunday night. The country is favored with another drenching down-pour of rain during the night, and moisture relentlessly descends at short, unreliable intervals on Monday morning, as I proceed toward Birmingham. Notwithstanding the superabundant moisture the morning ride is a most enjoyable occasion, requiring but a dash of sunshine to make everything perfect. The mystic voice of the cuckoo is heard from many an emerald copse around; songsters that inhabit only the green hedges and woods of "Merrie England" are carolling their morning vespers in all directions; skylarks are soaring, soaring skyward, warbling their unceasing paeans of praise as they gradually ascend into cloudland's shadowy realms; and occasionally I bowl along beneath an archway of spreading beeches that are colonized by crowds of noisy rooks incessantly "cawing" their approval or disapproval of things in general. Surely England, with its wellnigh perfect roads, the wonderful greenness of its vegetation, and its roadsters that meet and regard their steel-ribbed rivals with supreme indifference, is the natural paradise of 'cyclers. There is no annoying dismounting for frightened horses on these happy highways, for the English horse, though spirited and brim-ful of fire, has long since accepted the inevitable, and either has made friends with the wheelman and his swift-winged steed, or, what is equally agreeable, maintain a a haughty reserve.
88
Pushing along leisurely, between showers, into Warwickshire, I reach Birmingham about three o'clock, and, after spending an hour or so looking over some tricycle works, and calling for a leather writing-case they are making especially for my tour, I wheel on to Coventry, having the company, of Mr. Priest, Jr., of the tricycle works, as far as Stonehouse. Between Birmingham and Coventry the recent rainfall has evidently been less, and I mentally note this fifteen-mile stretch of road as the finest traversed since leaving Liverpool, both for width and smoothness of surface, it being a veritable boulevard. Arriving at Coventry I call on "Brother Sturmey, " a gentleman well and favorably known to readers of 'cycling literature everywhere; and, as I feel considerably like deserving reasonably gentle treatment after perseveringly pressing forward sixty miles in spite of the rain, I request him to steer me into the Cyclists' Touring Club Hotel - an office which he smilingly performs, and thoughtfully admonishes the proprietor to handle me as tenderly as possible. I am piloted around to take a hurried glance at Coventry, visiting, among other objects of interest, the Starley Memorial. This memorial is interesting to 'cyclers from having been erected by public subscription in recognition of the great interest Mr. Starley took in the 'cycle industry, he having been, in fact, the father of the interest in Coventry, and, consequently, the direct author of the city's present prosperity. The mind of the British small boy along my route has been taxed to its utmost to account for my white military helmet, and various and interesting are the passing remarks heard in consequence. The most general impression seems to be that I am direct from the Soudan, some youthful Conservatives blandly intimating The Starley Memorial, Coventry, that I am the advance-guard of a general scuttle of the army out of Egypt, and that presently whole regiments of white-helmeted wheelmen will come whirling along the roads on nickel-plated steeds, some even going so far as to do me the honor of calling me General Wolseley; while others - rising young Liberals, probably - recklessly call me General Gordon, intimating by this that the hero of Khartoum was not killed, after all, and is proving it by sweeping through England on a bicycle, wearing a white helmet to prove his identity!
89
A pleasant ride along a splendid road, shaded for miles with rows of spreading elms, brings me to the charming old village of Dunchurch, where everything seems moss-grown and venerable with age. A squatty, castle-like church-tower, that has stood the brunt of many centuries, frowns down upon a cluster of picturesque, thatched cottages of primitive architecture, and ivy-clad from top to bottom; while, to make the picture complete, there remain even the old wooden stocks, through the holes of which the feet of boozy unfortunates were wont to be unceremoniously thrust in the good old times of rude simplicity; in fact, the only really unprimitive building about the place appears to be a newly erected Methodist chapel. It couldn't be - no, of course it couldn't be possible, that there is any connecting link between the American peculiarity of elevating the feet on the window-sill or the drum of the heating-stove and this old-time custom of elevating the feet of those of our ancestors possessed of boozy, hilarious proclivities! At Weedon Barracks I make a short halt to watch the soldiers go through the bayonet exercises, and suffer myself to be persuaded into quaffing a mug of delicious, creamy stout at the canteen with a genial old sergeant, a bronzed veteran who has seen active service in several of the tough expeditions that England seems ever prone to undertake in various uncivilized quarters of the world; after which I wheel away over old Roman military roads, through Northamptonshire and Buckinghamshire, reaching Fenny Stratford just in time to find shelter against the machinations of the "weather-clerk", who, having withheld rain nearly all the afternoon, begins dispensing it again in the gloaming. It rains uninterruptedly all night; but, although my route for some miles is now down cross-country lanes, the rain has only made them rather disagreeable, without rendering them in any respect unridable; and although I am among the slopes of the Chiltern Hills, scarcely a dismount is necessary during the forenoon. Spending the night at Berkhamstead, Hertfordshire, I pull out toward London on Thursday morning, and near Watford am highly gratified at meeting Faed and the captain of the North London Tricycle Club, who have come out on their tricycles from London to meet and escort me into the metropolis. At Faed's suggestion I decide to remain over in London until Saturday to be present at the annual tricycle meet on Barnes Common, and together we wheel down the Edgeware Road, Park Road, among the fashionable turnouts of Piccadilly, past Knightsbridge and Brompton to the "Inventories" Exhibition, where we spend a most enjoyable afternoon inspecting the thousand and one material evidences of inventive genius from the several countries represented.
90
Five hundred and twelve 'cyclers, including forty-one tandem tricycles and fifty ladies, ride in procession at the Barnes Common meet, making quite an imposing array as they wheel two abreast between rows of enthusiastic spectators. Here, among a host of other wheeling celebrities, I am introduced to Major Knox Holmes, before mentioned as being a gentleman of extraordinary powers of endurance, considering his advanced age. After tea a number of tricyclers accompany me down as far as Croydon, which place we enter to the pattering music of a drenching rain-storm, experiencing the accompanying pleasure of a wet skin, etc. The threatening aspect of the weather on the following morning causes part of our company to hesitate about venturing any farther from London; but Faed and three companions wheel with me toward Brighton through a gentle morning shower, which soon clears away, however, and, before long, the combination of the splendid Sussex roads, fine breezy weather, and lovely scenery, amply repays us for the discomforts of yester-eve. Fourteen miles from Brighton we are met by eight members of the Kempton Rangers Bicycle Club, who have sallied forth thus far northward to escort us into town; having done which, they deliver us over to Mr. C---, of the Brighton Tricycle Club, and brother-in-law to the mayor of the city. It is two in the afternoon. This gentleman straightway ingratiates himself into our united affections, and wins our eternal gratitude, by giving us a regular wheelman's dinner, after which he places us under still further obligations by showing us as many of the lions of Brighton as are accessible on Sunday, chief among which is the famous Brighton Aquarium, where, by his influence, he kindly has the diving-birds and seals fed before their usual hour, for our especial delectation-a proceeding which naturally causes the barometer of our respective self-esteems to rise several notches higher than usual, and doubtless gives equal satisfaction to the seals and diving-birds. We linger at the aquarium until near sun-down, and it is fifteen miles by what is considered the smoothest road to Newhaven. Mr. C---- declares his intention of donning his riding-suit and, by taking a shorter, though supposably rougher, road, reach Newhaven as soon as we. As we halt at Lewes for tea, and ride leisurely, likewise submitting to being photographed en route, he actually arrives there ahead of us.
91
It is Sunday evening, May 10th, and my ride through "Merrie England " is at an end. Among other agreeable things to be ever remembered in connection with it is the fact that it is the first three hundred miles of road I ever remember riding over without scoring a header - a circumstance that impresses itself none the less favorably perhaps when viewed in connection with the solidity of the average English road. It is not a very serious misadventure to take a flying header into a bed of loose sand on an American country road; but the prospect of rooting up a flint-stone with one's nose, or knocking a curb-stone loose with one's bump of cautiousness, is an entirely different affair; consequently, the universal smoothness of the surface of the English highways is appreciated at its full value by at least one wheelman whose experience of roads is nothing if not varied. Comfortable quarters are assigned me on board the Channel steamer, and a few minutes after bidding friends and England farewell, at Newhaven, at 11.30 P.M., I am gently rocked into unconsciousness by the motion of the vessel, and remain happily and restfully oblivious to my surroundings until awakened next morning at Dieppe, where I find myself, in a few minutes, on a foreign shore. All the way from San Francisco to Newhaven. there is a consciousness of being practically in one country and among one people-people who, though acknowledging separate governments, are bound so firmly together by the ties of common instincts and interests, and the mystic brotherhood of a common language and a common civilization, that nothing of a serious nature can ever come between them. But now I am verily among strangers, and the first thing talked of is to make me pay duty on the bicycle.
92
The captain of the vessel, into whose hands Mr. C---- assigned me at Newhaven, protests on my behalf, and I likewise enter a gentle demurrer; but the custom-house officer declares that a duty will have to be forthcoming, saying that the amount will be returned again when I pass over the German frontier. The captain finally advises the payment of the duty and the acceptance of a receipt for the amount, and takes his leave. Not feeling quite satisfied as yet about paying the duty, I take a short stroll about Dieppe, leaving my wheel at the custom-house and when I shortly return, prepared to pay the assessment, whatever it may be, the officer who, but thirty minutes since, declared emphatically in favor of a duty, now answers, with all the politeness imaginable: "Monsieur is at liberty to take the velocipede and go whithersoever he will." It is a fairly prompt initiation into the impulsiveness of the French character. They don't accept bicycles as baggage, though, on the Channel steamers, and six shillings freight, over and above passage-money, has to be yielded up. Although upon a foreign shore, I am not yet, it seems, to be left entirely alone to the tender mercies of my own lamentable inability to speak French. Fortunately there lives at Dieppe a gentleman named Mr. Parkinson, who, besides being an Englishman to the backbone, is quite an enthusiastic wheelman, and, among other things, considers it his solemn duty to take charge of visiting 'cyclers from England and America and see them safely launched along the magnificent roadways of Normandy, headed fairly toward their destination. Faed has thoughtfully notified Mr. Parkinson of my approach, and he is watching for my coming - as tenderly as though I were a returning prodigal and he charged with my welcoming home. Close under the frowning battlements of Dieppe Castle - a once wellnigh impregnable fortress that was some time in possession of the English - romantically nestles Mr. Parldnson's studio, and that genial gentleman promptly proposes accompanying me some distance into the country. On our way through Dieppe I notice blue-bloused peasants guiding small flocks of goats through the streets, calling them along with a peculiar, tuneful instrument that sounds somewhat similar to a bagpipe. I learn that they are Normandy peasants, who keep their flocks around town all summer, goat's milk being considered beneficial for infants and invalids. They lead the goats from house to house, and milk whatever quantity their customers want at their own door - a custom that we can readily understand will never become widely popular among AngloSaxon milkmen, since it leaves no possible chance for pump-handle combinations and corresponding profits. The morning is glorious with sunshine and the carols of feathered songsters as together we speed away down the beautiful Arques Valley, over roads that are simply perfect for wheeling; and, upon arriving at the picturesque ruins of the Chateau d'Arques, we halt and take a casual peep at the crumbling walls of this of the famous fortress, which the trailing ivy of Normandy now partially covers with a dark-green mantle of charity, as though its purpose and its mission were to hide its fallen grandeur from the rude gaze of the passing stranger.
93
All along the roads we meet happy-looking peasants driving into Dieppe market with produce. They are driving Normandy horses - and that means fine, large, spirited animals - which, being unfamiliar with bicycles, almost invariably take exception to ours, prancing about after the usual manner of high-strung steeds. Unlike his English relative, the Norman horse looks not supinely upon the whirling wheel, but arrays himself almost unanimously against us, and umially in the most uncompromising manner, similar to the phantom- eyed roadster of the United States agriculturist. The similarity between the turnouts of these two countries I am forced to admit, however, terminates abruptly with the horse itself, and does not by any means extend to the driver; for, while the Normandy horse capers about and threatens to upset the vehicle into the ditch, the Frenchman's face is wreathed in apologetic smiles; and, while he frantically endeavors to keep the refractory horse under control, he delivers himself of a whole dictionary of apologies to the wheelman for the animal's foolish conduct, touches his cap with an air of profound deference upon noticing that we have considerately slowed up, and invariably utters his Bon jour, monsieur, as we wheel past, in a voice that plainly indicates his acknowledgment of the wheelman's - or anybody else's - right to half the roadway. A few days ago I called the English roads perfect, and England the paradise of 'cyclers; and so it is; but the Normandy roads are even superior, and the scenery of the Arques Valley is truly lovely. There is not a loose stone, a rut, or depression anywhere on these roads, and it is little exaggeration to call them veritable billiard-tables for smoothness of surface. As one bowls smoothly along over them he is constantly wondering how they can possibly keep them in such condition. Were these fine roads in America one would never be out of sight of whirling wheels.
94
A luncheon of Normandy cheese and cider at Cleres, and then onward to Bouen is the word. At every cross-roads is erected an iron guide-post, containing directions to several of the nearest towns, telling the distances in kilometres and yards; and small stone pillars are set up alongside the road, marking every hundred yards. Arriving at Rouen at four o'clock, Mr. Parkiuson shows me the famous old Rouen Cathedral, the Palace of Justice, and such examples of old mediaeval Rouen as I care to visit, and, after inviting me to remain and take dinner with him by the murmuring waters of the historic Seine, he bids me bon voyage, turns my head southward, and leaves me at last a stranger among strangers, to "cornprendre Franyais" unassisted. Some wiseacre has placed it on record that too much of a good thing is worse than none at all; however that may be, from having concluded that the friendly iron guide-posts would be found on every corner where necessary, pointing out the way with infallible truthfulness, and being doubtless influenced by the superior levelness of the road leading down the valley of the Seine in comparison with the one leading over the bluffs, I wander toward eventide into Elbeuf, instead of Pont de l' Arques, as I had intended; but it matters little, and I am content to make the best of my surroundings. Wheeling along the crooked, paved streets of Elbeuf, I enter a small hotel, and, after the customary exchange of civilities, I arch my eyebrows at an intelligent -looking madaine, and inquire, "Comprendre Anglais." "Non," replies the lady, looking puzzled, while I proceed to ventilate my pantomimic powers to try and make my wants understood. After fifteen minutes of despairing effort, mademoiselle, the daughter, is despatched to the other side of the town, and presently returns with a be whiskered Frenchman, who, in very much broken English, accompanying his words with wondrous gesticulations, gives me to understand that he is the only person in all Elbeuf capable of speaking the English language, and begs me to unburden myself to him without reserve. He proves himself useful and obliging, kindly interesting himself in obtaining me comfortable accommodation at reasonable rates.
95
This Elbeuf hotel, though, is anything but an elegant establishment, and le proprietaire, though seemingly intelligent enough, brings me out a bottle of the inevitable vin ordinaire (common red wine) at breakfast-time, instead of the coffee for which my opportune interpreter said he had given the order yester-eve. If a Frenchman only sits down to a bite of bread and cheese he usually consumes a pint bottle of vin ordinaire with it. The loaves of bread here are rolls three and four feet long, and frequently one of these is laid across - or rather along, for it is oftentimes longer than the table is wide - the table for you to hack away at during your meal, according to your bread-eating capacity or inclination. Monsieur, the accomplished, come down to see his Anglais friend and protege next morning, a few minutes after his Anglais friend and protege, has started off toward a distant street called Rue Poussen, which le garcon had unwittingly directed him to when he inquired the way to the bureau de poste; the natural result, I suppose, of the difference between Elbeuf pronunciation and mine. Discovering my mistake upon arriving at the Rue Poussen, I am more fortunate in my attack upon the interpreting abilities of a passing citizen, who sends an Elbeuf gamin to guide me to the post-office. Post office clerks are proverbially intelligent people in any country, consequently it doesn't take me long to transact my business at the bureau de poste; but now - shades of Caesar! - I have thoughtlessly neglected to take down either the name of the hotel or the street in which it is located, and for the next half-hour go wandering about as helplessly as the "babes in the wood" Once, twice I fancy recognizing the location; but the ordinary Elbeuf house is not easily recognized from its neighbors, and I am standing looking around me in the bewildered attitude of one uncertain of his bearings, when, lo! the landlady, who has doubtless been wondering whatever has become of me, appears at the door of a building which I should certainly never have recognized as my hotel, besom in hand, and her pleasant, "Oui, monsieur," sounds cheery and welcome enough, under the circumstances, as one may readily suppose.
96
Fine roads continue, and between Gaillon and Vernon one can see the splendid highway, smooth, straight, and broad, stretching ahead for miles between rows of stately poplars, forming magnificent avenues that add not a little to the natural loveliness of the country. Noble chateaus appear here and there, oftentimes situated upon the bluffs of the Seine, and forming the background to a long avenue of chestnuts, maples, or poplars, running at right angles to the main road and principal avenue. The well-known thriftincss of the French peasantry is noticeable on every hand, and particularly away off to the left yonder, where their small, well-cultivated farms make the sloping bluffs resemble huge log-cabin quilts in the distance. Another glaring and unmistakable evidence of the Normandy peasants' thriftiness is the remarkable number of patches they manage to distribute over the surface of their pantaloons, every peasant hereabouts averaging twenty patches, more or less, of all shapes and sizes. When the British or United States Governments impose any additional taxation on the people, the people gruinblingly declare they won't put up with it, and then go ahead and pay it; but when the Chamber of Deputies at Paris turns on the financial thumb-screw a little tighter, the French peasant simply puts yet another patch on the seat of his pantaloons, and smilingly hands over the difference between the patch and the new pair he intended to purchase! Huge cavalry barracks mark the entrance to Vernon, and, as I watch with interest the manoauvring of the troops going through their morning drill, I cannot help thinking that with such splendid loads as France possesses she might take many a less practical measure for home defence than to mount a few regiments of light infantry on bicycles; infantry travelling toward the front at the late of seventy-five or a hundred miles a day would be something of an improvement, one would naturally think. Every few miles my road leads through the long, straggling street of a village, every building in which is of solid stone, and looks at least a thousand years old; while at many cross-roads among the fields, and in all manner of unexpected nooks and corners of the villages, crucifixes are erected to accommodate the devotionally inclined. Most of the streets of these interior villages are paved with square stones which the wear and tear of centuries have generally rendered too rough for the bicycle; but occasionally one is ridable, and the astonishment of the inhabitants as I wheel leisurely through, whistling the solemn strains of "Roll, Jordan, roll," is really quite amusing. Every village of any size boasts a church that, for fineness of architecture and apparent costliness of construction, looks out of all proportion to the straggling street of shapeless structures that it overtops. Everything here seems built as though intended to last forever, it being no unusual sight to see a ridiculously small piece of ground surrounded by a stone wall built as though to resist a bombardment; an enclosure that must have cost more to erect than fifty crops off the enclosed space could repay.
97